The
1966 Colorized Mustang Wiring Diagrams manual CD-ROM contains a complete and comprehensive collection of wiring diagrams, schematics, and electrical illustrations. Each diagram and illustration is from an original Ford Motor Company publication.
This product is produced in Adobe Reader (pdf) format to retain the exact look and feel of the original manual. Simply scroll through the pages and sections like reading a normal printed manual. This product is fully licensed and approved by Ford Motor Company.

Contains the Mustang specific contents of:
1966 Ford Car Wiring Diagrams
1966 Falcon, Comet, Fairlane, and Mustang Shop Manual
1965/1972 Ford Car Master Parts and Accessory Catalog
Ford Training manual "How to Read Wiring Diagrams"
Free Bonus! You also get a 30-Minute Video Ford Training Course "How to Read Wiring Diagrams"
Features:
Printable - Print only the pages you need.
Searchable - Search the entire manual in seconds.
Zoom - Zoom in to over 1200% to see the exact details.
Transportable - Use on any Windows computer. No additional software needed.
Bookmarked - Manual is bookmarked to locate sections in seconds.
System Requirements:
Windows Intel Pentium processor
Microsoft Windows 98, 2000 with Service Pack 2, XP Professional or Home, Vista
128MB of RAM
Microsoft Internet Explorer 5.5 or higher
CD drive and Adobe Reader
*Note: Not compatible with Mac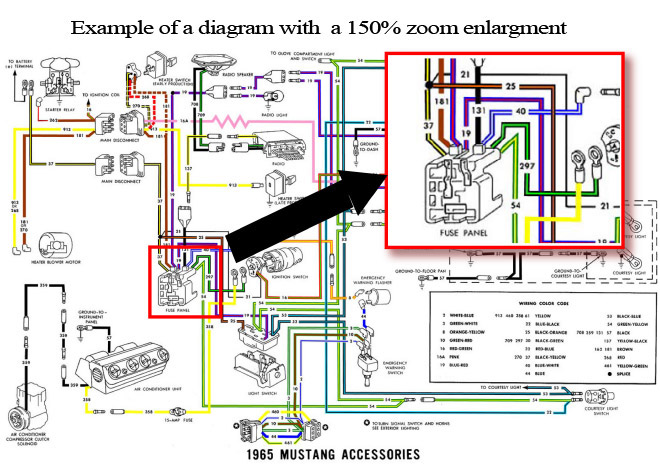 A GOOGLE AD IS SHOWN BELOW-IT IS NOT ASSOCIATED WITH THE PRODUCT ABOVE